Tips to buy outdoor furniture
3 min read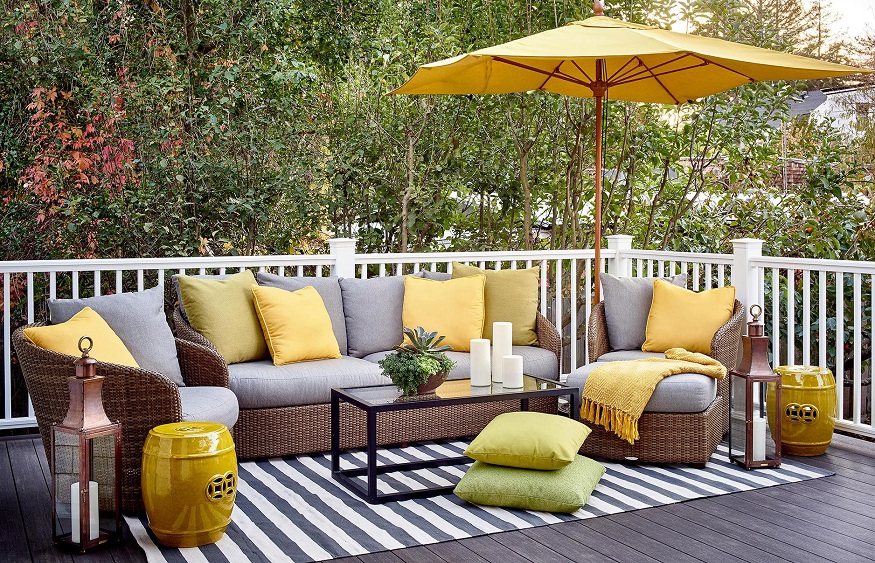 Home decor plays an integral role in lifestyle and living. Living and entertainmentoccur primarily inside our houses; the home environment affects our thoughts and actions. The inside home decor and the outdoor lifestyle also play a crucial role. Outdoor furniture is vital and adds to the home's living space and sets the backdrop for fun and relaxation. It also adds to the value of property by enhancing outdoor spaces. Furnishing areas beyond the four walls enhance the home's aesthetic appeal and make it worth the investment. It also provides a green appeal that provides a natural touch and makes spending the evening with family more pleasant. Outdoor furniture is essential for those who regularly host house parties, as it enhances the space and lets people enjoy the fresh air.
Choosing outdoor furniture is an equally difficult task as choosing inside furniture. Outdoor furniture comes in various ranges and types, such as wood or metal, expansive or compact, with or without cushions. It includes all kinds, including lawn table chairs, sofa beds for balconies and galleries, outdoor dining chairs, swings, and lounge chairs for terrace lounges for dining and hosting parties. Many materials available, including teak woods, iron metal, cane, and others that can survive the weather conditions, are within budget, last long, and provide aesthetic appeal.
There are specific tips that people should keep in mind while buying outdoor furniture, and a few of them are as follows: –
High-Quality – one should consider top-notch quality while investing in outdoor furniture items; otherwise, the things might not last long. Also, these items have to bear the scorching sun exposure, wind, rain, and roughhousing, so the material quality should not be compromised. In addition, material that has long life shall be considered.
Keep Size in View – one should keep the space in view and buy the size that will fit in. The size should not be too small to utilize or too huge to handle. Also, the space should be well-utilized, and one should think of comfort and buy accordingly.
Add Shades – shades are a crucial aspect of outdoor furniture, especially during the hottest part of the day. It can getprettydifficult to sit outside and enjoy. Adding shades makes it convenient for seating and provides comfort and aesthetic appeal to the decor.
Flexible & Light Weight – the furniture should be lightweight and easy to move from place to place. Also, it should come with adjustable wheels, which makes mobility easy, and can be utilized inside the homes if needed.
Easy Care – consider that material that is easy to care for and requires minimalistic resources to change if it is affected by harsh conditions. Most metal, teak, and all-weather wicker pieces can withstand what nature throws their way and last longer than other materials. It requires minimal care and is worth investing in.
Consider Color Scheme – one should consider the color scheme per the outdoor décor. Dark colors that do not give harsh appeal and do not withstand dust particles must be considered. Bolder tones for cushions and accent pieces provide a decent and classy look to the outside décor.
Affordable – one should go for affordable pieces which make the investment worthwhile rather than opting for costly materials which demand high care and look after. Affordability is a must, and one should consider buying in the off-season, which often ensures high-quality products at affordable rates.
Thus, keeping these points in mind while investing in outdoor furniture makes a huge difference and makes the investment worthwhile. In addition, it assures aesthetic appeal and pleasant surroundings.