TOP 10 PAINTINGS IN INDIA
4 min read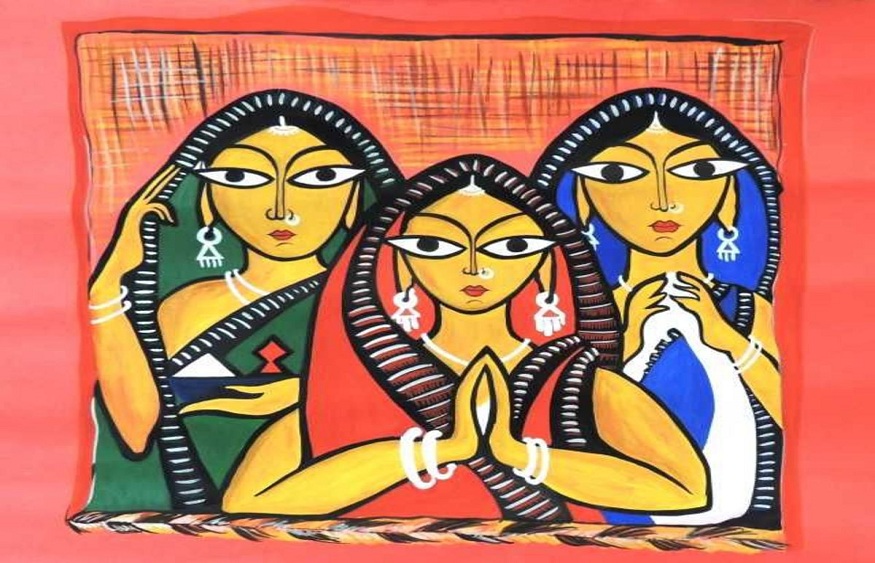 If you wish to add a hint of Indian art culture to your space, you must look forward to buying paintings online. The famous artists in our country have created some of the masterpieces to enhance the beauty of Indian homes. This article will today help you to discover the top 10 paintings in India. These paintings are affordable that means they will not break your bank. Plus, they are available online so you can easily buy them anytime!
1) Pichwai Paintings
The first painting style which is popular in India is Pichwai style. The Pichwai paintings depict the childhood and adulthood tales of Lord Krishna. Particularly, the bal lila and love story of Lord Krishna is accentuated in these paintings. The creativity of these paintings is just beyond words. They look very eye-catching in any living room, bedroom, and pooja space. People who are devotees of Krishna Ji also love to buy Pichwai paintings online for their office.
2) Pattachitra paintings
Pattachitra Painting is the second most famous Indian painting style that is ruling over people's hearts. Created on the cloth canvas, Pattachitra painting looks rich and intricate. It makes a nice addition to your hall or pooja room. They usually highlight the tales of Lord Jagannath, Balabhadra & Subhadra. Everything is done very creatively to impress the viewers. It is a perfect painting for gifting.
3) Radha Krishna Paintings
Radha Krishna paintings are one of the most famous Indian painting styles. In India, a majority of Hindu people are devotees of Lord Krishna so they find these paintings very impressive. They love to buy Radha Krishna paintings online for both their homes and workplaces. They believe that Lord Krishna will shower his blessings on them and they feel his existence around them all the time. In addition to that, you can purchase it for gifting purposes too.
4) Ganesha Paintings
Lord Ganesha is the eradicator of evil energies and odds from a person's life. People have faith in Lord Ganesha so they love to but Ganesha paintings online for both their office and home. You can put this painting in your hall, reception, cabin, or pooja room to feel good all the time. These paintings are amazing gifting item on Ganesh Chaturthi, homecoming, housewarming, Diwali, and other special occasions.
5) Buddha Paintings
Buddha, also popular as Gautama Buddha, was a religious teacher in the ancient era in India. Buddhist art culture dates back to approximately 300 B.C. It was a time when Buddhism began to spread among people of India. The Buddha paintings are available in multiple postures such as blessing posture, sleeping, sitting, etc. These paintings are believed to catch positive vibes and fortune to an individual's home or office so you must check them out.
6) Madhubani Paintings
Madhubani paintings have been an illustrious Indian art style from the time of Ramayana. It usually represents motifs along with mandala art which look stunning. If you prefer to give your home a vintage makeover then you can buy Madhubani paintings online.
7) Abstract Paintings
All the above 6 painting styles are authentic traditional painting styles and it is now a turn to discuss about combination or modern-looking paintings. Abstract painting is one of the most-loved paintings these days. People are raving about this style of painting as it has something different. From textures to colors, each element is unique. It generally goes with all interiors, be it combo interior or completely contemporary.
8) Floral Paintings
Floral paintings are another type of contemporary paintings that is famous in India. It has been used by people since ancient times. The artists have created thousands of pieces of beautiful floral paintings such as rose painting, sunflowers, tulip art, etc. You can now buy floral painting online as per your liking and adorn your beautiful home just the way you like it to be!
9) Landscape painting
Similar to floral paintings, the landscape paintings have been used by people of India since ages for interior decoration. The beautiful and artistic depiction of nature and its landscapes will give a next-level appeal to your room. Whether you choose a mountain, waterfall, or valley landscape painting, every painting is exclusive in its own way. Do you know that Landscape paintings are good from Vastu Shastra point of view. They are believed to be auspicious paintings for any space.
10) Seven Running Horses Paintings
If you want to buy a painting that looks versatile and meaningful to your space, you can buy seven running horses paintings online. This painting shows 7 horses running in a group in a sandy area on a hot sunny day. It is believed that Lord Surya or Sun blesses the horses to achieve their goals as they working hard for it. So, when you put this painting in your space, it will keep every person motivated to work harder for their dreams.
 Conclusion
You can achieve a nice interior look in your office and home with these 10 famous painting styles in India. They all look luxurious and intricate but come under an affordable price range.