What are the most popular wooden gifts that are affordable too?
3 min read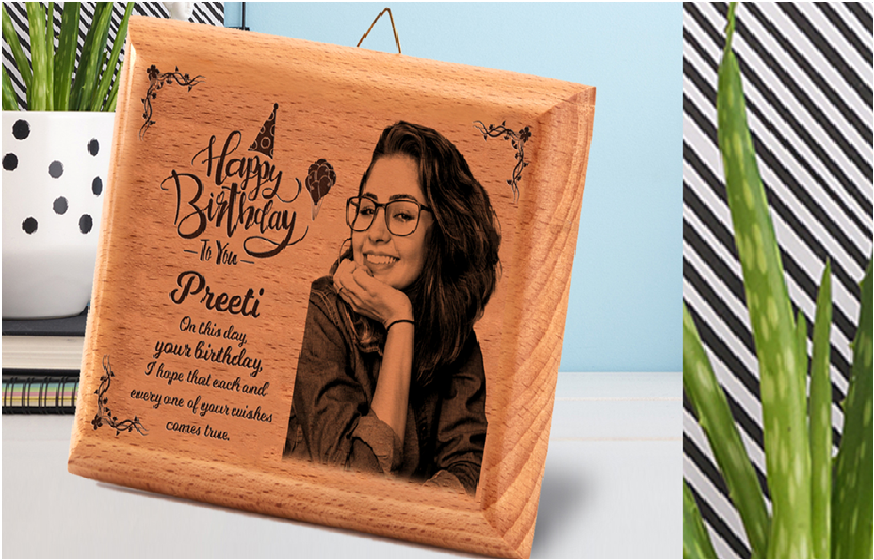 Buying a gift always depends on the occasion and the person you are choosing for. Birthday gifts are somehow different from farewell gifts. Similarly, gifts for your child don't exactly match with the gifts you have bought for your friends. Also, you need to consider the personality, likes and dislikes of the person you are buying for. Here, comes the classification of gifts. You would happy to know that some of the gift items are eternal. They are classy, affordable and durable and can make anyone happy on any occasion. You can buy gifts in India for your loved ones to make them happy on their special days with these amazing gifting ideas.
Wooden gifts:
Wooden gifts are classy. They seem perfect as a beautiful home décor item. These are super affordable that even a college student can buy them. The most interesting part is that you can preserve them forever. A wooden gift is the symbol of your strong bond with the recipient as it is durable enough to last for decades. There are so many amazing ways to create adorable gift items from a piece of wood. Starting from the classic cascades to modern-day' personalized gifts – everything is available in the wooden gift section.
Let's take a look at the most popular wooden gifts here.
Personalized wooden photo frame:
 these photo frames are made of real hardwood and different sizes are available. You will select the picture and the rest will be done by the personalizing artist. The photo frame comes with a melamine coating to make it dust-proof. You can provide a text message also to be engraved on the photo frame. 
Photo engraved wooden plaque:
 it's a piece of hardwood that is shaped differently. It can be square, oval, heart-shaped etc. it could be a perfect gifting choice for anyone close to you. The plaque is customized as per your instructions only. It looks beautiful with an adorable photograph, a heart-warming text message and some other symbols or logos. Such wooden gift items look nice when placed inside your living room or office desk. 
Wooden bento box organizer: 
A decorative wooden bento box organizer with six or eight spaces can be a perfect gift for your husband or boyfriend. On the other hand, a handcrafted wooden jewellery box can make your girlfriend or wife happy on her birthday or anniversary. You can choose to engrave the recipient's name on it to add some more personal touch. Lots of varieties you will get online.
Wooden personalized nameplate:
 it could be the perfect gift to give at someone's wedding or a housewarming party. A beautifully handcrafted wooden nameplate looks classy and useful too. It seems you have thought of the recipients while buying such a beautiful gift for them.
Personalized printable name board with wooden frame: 
This elegant and useful nameplate can be used to decorate your house or office. You can put down your name or your company's name on it. The printable hardboard is attached to a premium real hardwood frame.