THINGS TO CONSIDER WHEN SENDING A BUSINESS GIFT
3 min read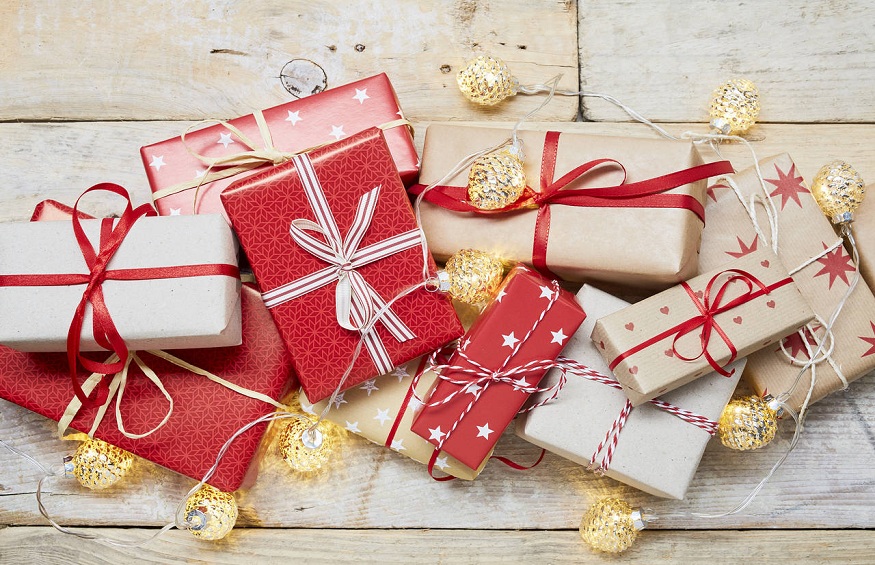 There are other factors to consider, but two are critical to the success of any organisation.
These are your consumers or clients, as well as your employees. Your firm cannot exist without clients, but it cannot function without staff handling those consumers.
It makes good business sense to express your gratitude to the people that matter in your company to make them feel valued. A corporate gift could be an option.
WHERE WOULD YOU SEND A BUSINESS GIFT?
It is critical to comprehend who may gain from corporate business gifts. Employee corporate presents may differ from consumer gifts. Here are some persons in your company you might want to reward:
A monthly employee of the month
A loyal or repeat consumer
A client that has placed a large order with you
A member of staff who has outperformed expectations
A squad that did well in the previous month or quarter
A quarterly or semi-annual bonus for a staff member
A yearly incentive for hard work
It could be a prize gained as a team, as a person, or with customers; it could be a group of people you wish to express gratitude to.
WHEN DO YOU WANT TO DISTRIBUTE CORPORATE GIFTS?
The time of year or a particular event may be appropriate for distributing company presents. You may have earned these or simply wish to express your gratitude to customers and employees.
Here are some examples of occasions in which you might consider sending a gift:
Birthdays
Client appreciation presents
Evenings or days for presentations
Team-building exercises
A monthly employee of the month
Quarterly, semi-annually, or yearly bonuses
When a goal is accomplished
Business customer gifts
As part of a special offer or transaction
As an incentive to meet a goal, to reward good performance
WHAT KIND OF CORPORATE GIFT WOULD YOU LIKE TO GIVE?
Depending on who you want to send the gifts to, you may wonder what to present as a gift, whether they are specialised business gifts, client gifts, or smaller tokens of appreciation.
There may be numerous possibilities available to you. Still, it may be worth considering a more personalised and unique present tailored to the individual you are giving the gift to.
It might be corporate gift boxes with pens, travel mugs, sticky notes, power banks, mats, coasters, bags, face masks, or anything else business-related that they could use.
You may take a different approach and send unusual business gifts – try something more tailored to their interests, perhaps with a theme or some food items. The more thought you put into it, the better it will be accepted.
Corporate gifts are perfect for events, and you may add a variety of possibilities above, which may improve the experience that your customers or clients have while attending the event you have organised.
How would you go about sending a corporate gift?
Another item to consider is when the best time is to distribute your company presents. Again, you may have different chances depending on whether you are a client or a staff member.
Ensuring your staff feel valued will be a top concern for you as a manager or business owner.
After all, a happy employee is a productive employee. So, when is it OK to present corporate employee gifts?
Staff Members' Gifts
Here are a few ideas:
A team gathering
Monthly evaluation
A presentation, whether day or night
A team-building day
Their assessment
An occurrence
Clients or customers
Corporate gifts for clients and consumers are an additional lifeline for a company; it simply cannot function without them.
So, when would be the best time to offer them a gift?
Here are a few ideas:
When a transaction or order is completed
When you have repeat customers
They are attending a function.
Unexpected and delivered right to their home or workplace
You should also consider how you will give them the gift and how it will be presented to them. For example, consider gift wrapping or making the gift suited for the occasion if you consider employing an occasion for your business gift.