Quick Advantage of Sending Promotional SMS
5 min read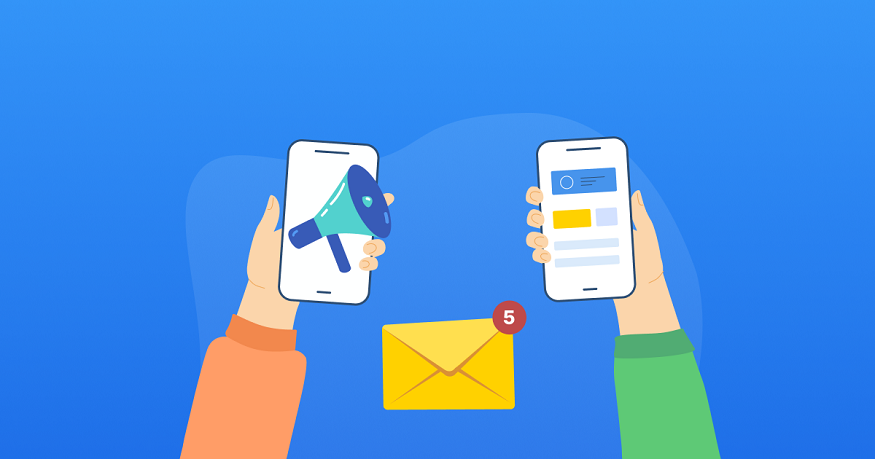 There are many things that you can do today to grow your business and expand your reach. Sending promotional SMS messages can be an effective and powerful marketing tool. However, it is critical for you to approach it with utmost care. You have to be thoughtful about how you make the use of it. Dodging common mistakes can help you ensure that your messages are well-received and even don't inadvertently annoy or even alienate your audience. This post will take you through diverse mistakes that you must avoid when you send promotional sms. After all, even the best techniques and tools can turn out to be ineffective and unproductive if you make mistakes using them.
After dodging Legal Requirements:
You cannot make any mistakes when it comes to legal aspects and regulations. here are some points-
–  Unable to Obtain Consent
You have to always ensure that you have gathered explicit consent from recipients before you do send them promotional messages. This is a legal need in many countries and even can result in hefty fines in case violated. So, be mindful about this legal aspect or you can find yourself in trouble.
–  Neglecting Opt-Out Option
You have to ensure that you include an easy, effective and clear way for recipients to opt out of receiving further messages. If you do ignore this type of requirement, it can simply lead to compliance issues and even negative customer feedback. You would never want to annoy your customers, right?
Having a Poor Timing and Frequency:
Timing is everything, and you should be careful about the following things:
– Sending your message at Inappropriate Hours
You have to make it a point that you always avoid sending your messages too early in the morning or even too late at night. It is important that you respect your customer's personal time. what is the point if your customer is having a sound sleep at night after a long day, and then your message rings and he gets disturbed? Such a thing will leave him with negativity towards you.
– Excessive Frequency
Come on, bombarding your customers with messages can be irritating and it can definitely lead to opt-outs. Find an optimal frequency that does not simply overwhelm your overall audience.
Failing to Personalizing Messages
This is also a critical area, and here are a few points for your quick understanding:
– Generic Content
Make sure that you do avoid sending one-size-fits-all messages. You should make it a point that you personalize your messages on the basis of customer preferences, behaviours, or even demographics to enhanced level of engagement. Of course, you would not want to take any chance with the personalised experience of your customers.
– Dodging Customer Data
You cannot afford to dodge to use available customer data to customise messages as it can lead to lower response rates and even diminished customer satisfaction. So, be careful about this customised part.
Lacking overall Clarity and Relevance 
It is also a problem and how, find out below:
– Unclear Call to Action or CTA 
Well, you have to make sure that your message clearly communicates what you really look forward to or want the recipient to do. Ambiguity can simply lead to confusion and even reduced response rates. Of course, clarity will get you better outcomes any day given.
– Immaterial Content
You have to ensure that the content of your message is relevant to the overall recipient's interests or needs. Sending irrelevant messages can simply lead to disinterest or even annoyance. Anyone would get disturbed and irritated with such a practice.
Missing out on Testing and Optimization 
Here are a few points to get you clarity:
– Skipping A/B Testing
You know what, testing different types of elements of your message like timing, content, CTA and more can help recognize what really works best for your audience.
– Dodging Analytics
If you are dodging or neglecting to track and analyse metrics such as click-through rates, open rates, and conversion rates, it can prevent you from understanding the overall effectiveness of your campaigns.
Dodging Segmentation 
Here are some points in this aspect-
– Unable to Segment Audience
If you are not segmenting your audience, it can simply result in sending messages to recipients who have no interest or inclination towards or in the offer. This wastes resources and even can lead to customer dissatisfaction.
– Overlooking Behavioural Data
Utilize customer behaviour data or information to send targeted messages. For example, send different types of offers to new customers versus that of your loyal ones.
Not Providing Value
Here are some points:
– Concentrating completely on Sales
Come on, though your goal is to promote your products or even services, ensure your messages provide some level of value to the recipient. Such a thing could be in the shape of discounts, even useful information, or even exclusive offers.
– Dodging Overall Feedback 
Come on, if you are dodging or simply failing to listen to customers, it could be a problem. You must pay attention to customer feedback, even especially regarding their preferences for communication. Such a thing can help you in refining your overall SMS marketing strategy.
Missing out on Opt-In and Opt-Out Requests 
These things are crucial, and here are two points:
– Unable to Honor Opt-Out Requests
You should always respect opt-out requests promptly. missing out on them can lead to a negative kind of brand image and legal issues.
– Using URL Shorteners Foolishly 
Making use of Unrecognized Shorteners can be a problem. Some recipients may be uncertain to click on links from unfamiliar URL shorteners. So, it is your duty to ensure that you employ only the  well-established options or offer your customers the full link for transparency.
Come on, you cannot do it in this mobile oriented world. Peep below:
– Neglecting Responsive Design
Make sure that your messages are mobile-friendly. It is because a greater portion of recipients will view them on their mobile phones.
Conclusion 
So, if you look forward to send promotional SMS messages, then you have to be mindful about all these things for the perfect outcomes.  Once you are sure about all the different things that matter, you can use the strategy in the most productive and rewarding manner. missing out on these kinds of general mistakes will help you run more effective and powerful SMS campaigns.