7 Ways to Save on Horse Accessories
3 min read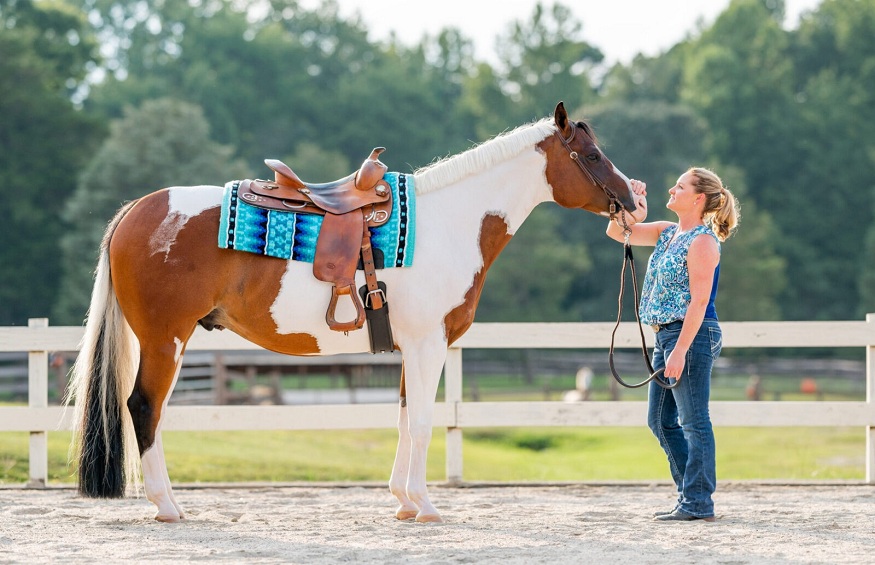 As a horse owner, you know the high expense of equestrian equipment and accessories. The price of new accessories can quickly mount up. Fortunately, there are various strategies for cutting costs on these necessities without compromising quality. We'll look at seven strategies to assist you in cutting costs on horse accessories such as fleece horse blanket, pads and rugs to get the most out of your money.
Let's quickly review some of the essential accessories your horse may require.
Blankets: They keep your horse dry and warm during inclement weather. They include;
Turnout blankets
Pony blankets
Stable blankets
Fly sheets
Coolers and sheets
Fleece blankets
Rugs: Rugs can be used as an extra layer of warmth or protection for your horse. Examples are;
Fly sheets
Cooler rugs
Exercise sheets
Pads: Pads can help keep your horse comfortable during rides by absorbing sweat and cushioning the saddle. They include;
Dressage pads
All-purpose pads
Half pads
Ways to Save on Horse Accessories
1. Shop online
Saving money on horse accessories is becoming increasingly common through online buying. You can get the most outstanding prices online on anything. In addition to finding excellent deals, you can benefit from free shipping. Finding the ideal bargains and comparing costs is also simpler when shopping online.
2. Buy in bulk
Bulk purchases might be a terrific way to save money. Stocking up on essentials like feeds, treats, and blankets is a good idea. When buying in bulk, look for discounts at retail businesses and online merchants. If you purchase in volume, you can get deals you wouldn't get if you only bought one thing.
3. Barter
Bartering might be the best way to reduce costs. It can fulfill your needs without having to spend any money. For instance, you could trade something you don't need for something you do need. You'd be shocked to learn how many other horse owners actively seek barter opportunities. Always double-examine the quality of the products you are trading.
4. DIY Where Possible
It can be creative and cost-effective to make your horse accessories. You can make anything if you're clever, including halters, fly masks, and saddle pads. The effort and patience are worthwhile when you have a handmade item specific to your horse.
5. Maintain Your Accessories Well
You can make your horse accessories last longer by giving them the proper care. Proper maintenance will reduce the frequency with which you need to replace them. When not in use, keep the items in a dry, cool area and adhere to the care instructions for each one.
6. Know when to spend
Understanding when to spend and when to save on horse accessories is essential. Look for high-quality supplies like strong tack or long-lasting grooming brushes that will not need to be replaced later. Invest in high-quality goods that will last and offer the best return on your investment.
7. Benefit from Loyalty Programs:
Several shops provide loyalty programs that might help you save money on upcoming purchases. For instance, Weatherbeeta has a loyalty program where you may accrue points for purchases and exchange them for savings on subsequent purchases.
Conclusion
Saving money on horse accessories can be simple. Using the above techniques can assist you in finding the best prices on horse accessories. You can stretch your budget and get your horse's needs with planning and research.